Solknight
Special Jounin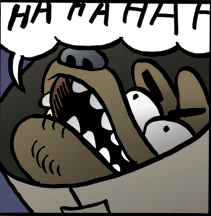 Posts

: 409


Join date

: 2015-06-15


Subject: Resubmissions Alert! Sun Aug 02, 2015 4:16 pm

---

Due to the new Defensive jutsu chart and various values, we've been changing out the basic jutsu for clans... now that we've got that (pretty much) done, we need you guys to start flooding us with any jutsu that meet the following Criteria:



Defensive Action


Free Action


CP Cost


The DM team thanks you guys for all your patience as we settle in on trying to make the DF system work in harmony with itself and the playerbase's intentions, bear with us while we smooth out these wrinkles!

Note that these don't count towards your 5 submission for jutsu, etc, so don't worry about the new stuff.