Konan
Special Jounin





Posts

: 227


Join date

: 2010-02-14


Age

: 26


Subject: Rens items. Fri Aug 14, 2015 8:00 pm

---

NAME: Scorpion tamers armour.
This armour was designed and made by Ren, it is filled with chakra creating a shield type effect around her so she can handle new scorpions with less of a risk, this would also benefit her in fights, once the items chakra reserve is depleted she must refill it.
Cost:200,000 Ryo. (20 jp item)
Effect: Gives a 20 hp pool donated as "Armour durability", once the hp pool is depleted, she must refill the chakra infused.
Note: cost 200,000 Yen to repair the armour and 20 cp to refill its pool.
SleepyBot
Special Jounin




Posts

: 400


Join date

: 2015-06-05


Subject: Re: Rens items. Sun Aug 16, 2015 5:40 am

---

Talked it over , this would have to be DR the amount per hit would determine the cost and so would inversal ectra.
Konan
Special Jounin





Posts

: 227


Join date

: 2010-02-14


Age

: 26


Subject: Re: Rens items. Sun Aug 16, 2015 12:13 pm

---

Thats fine it could work with dr also.
Solknight
Special Jounin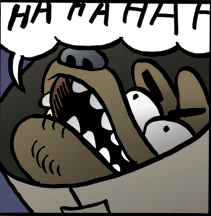 Posts

: 409


Join date

: 2015-06-15


Subject: Re: Rens items. Mon Aug 17, 2015 10:24 am

---

Konan wrote:

NAME: Scorpion tamers armour.
This armour was designed and made by Ren, it is filled with chakra creating a shield type effect around her so she can handle new scorpions with less of a risk, this would also benefit her in fights, once the items chakra reserve is depleted she must refill it.
Cost:200,000 Ryo. (20 jp item)
Effect: Gives a 20 hp pool donated as "Armour durability", once the hp pool is depleted, she must refill the chakra infused.
Note: cost 200,000 Yen to repair the armour and 20 cp to refill its pool.

For 210,000 Ryo you can get

1 DR/hit (Universal) for 7 hits (durability)

or

For 200k Ryo

1 DR/hit (Tai/Ken) for 10 Hits (Durability)

1D2 DR/hit (Taken/Ken) for 5 Hits